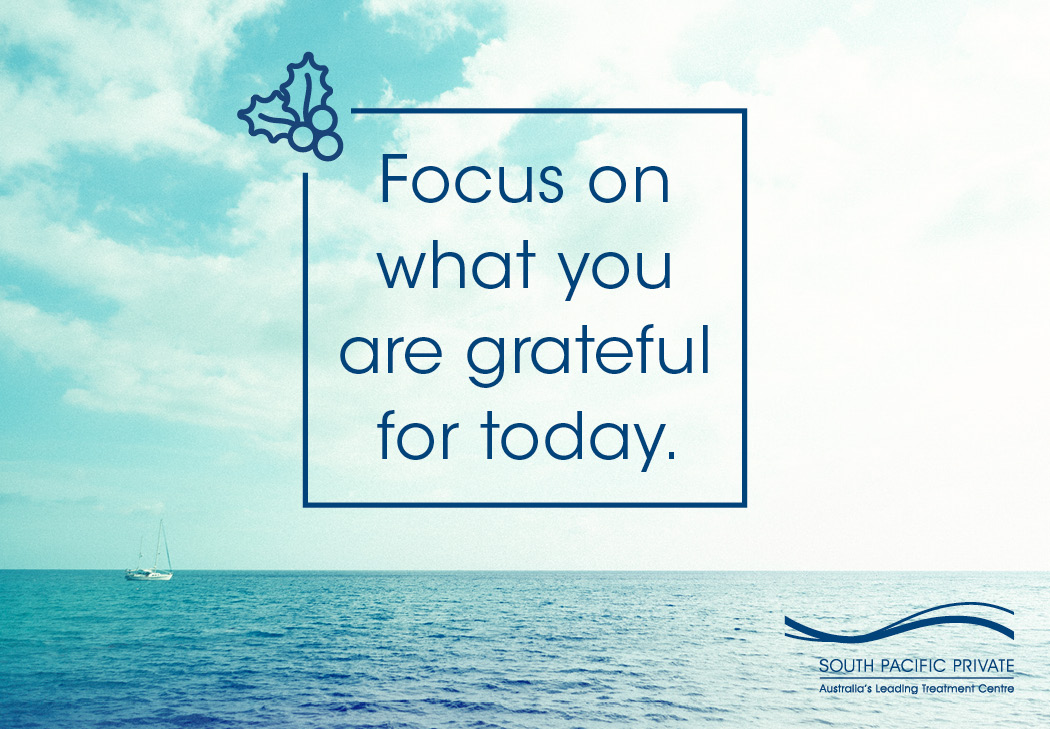 09 Jan

It's a New Year to be Perfectly Imperfect

Every new year brings new opportunities for change and growth.

For many people – those in recovery included – this often takes the form of New Year's resolutions. However, we all know that many resolutions don't last past the first few days…Why is that?

Perhaps it's because when it comes to setting goals for the New Year, many people think too far ahead or set themselves unattainable goals that they don't really believe they can achieve. This makes the goals hard to achieve and defeats the purpose.

So why not take a lesson from addiction recovery and make your resolutions for recovery achievable 'one day at a time'? After all, we are all perfectly imperfect and accept that it's ok to be human and to make mistakes. Perhaps if we start with bite-sized attainable resolutions we might find ourselves succeeding more often and more motivated to continue…Luckily, small and specific goals fit right in with how recovery works.

Getting Started – A Journey of 1000 Miles begins with a Single Step

Ah, getting started …

The hardest part of achieving anything is always taking that first step. This applies whether you are studying for exams, packing for a holiday, or beginning your recovery journey. Things always seem more insurmountable upfront. I think it's fair to say that's because they are harder at first…because you are changing your habits. Change is never easy and old habits die hard, as the saying goes. Especially hard, if these habits have been your comfort zone and companion for many years.

So where can we begin? And how do we remain focused on our goals?

First, just because it's not the 1st January doesn't mean you are exempt and have to wait another year. The time for change is now and if you want to resolve to resolve, well, today is as good a day as any. Goals give us direction and its a great idea to have goals or aims that we are striving for – whether its the new year or any time of year.

We suggest you might begin by writing down your resolutions for recovery, and also write down why they are important to you. This latter part is really important – because each resolution will have meaning and context as a result. It also reminds us to reflect on why it's a resolution in the first place and whether it's something specific and attainable (remember – think: small and specific).
Once you've committed pen to paper, there are some other things you can do to help yourself remain accountable:
Post the paper somewhere obvious. Somewhere you walk past regularly and where it won't fall off and get knocked under a cupboard gathering dust.
Tell others about it – tell them what you are doing and why. This is one of the best ways to remain accountable.
Ask others to ask you about them – setting yourself up for talking about your goals regularly means that it's a continuous discussion and not just a one-off decision that slides out of memory or action.
Don't be too hard on yourself – if you stumble, pick yourself back up and don't shame yourself in the process. If you eat one chocolate you don't need to give up on your diet. Re-connect with your goals and why you made the resolution initially.
Take time to reflect and express gratitude. Perhaps take a moment to consider about how far you have already come and be grateful for that journey.
Remember the Serenity prayer and grant yourself the serenity to accept the things you cannot change, courage to change the things you can and the wisdom to know the difference.
The New Year is a time to rediscover the joy that can be found around every unexpected corner and to live a life beyond our wildest dreams. Perhaps these small and bite-sized resolutions are the first step towards those dreams.  This year, choose resolutions that can aid you on your path and that you can achieve, one day at a time.
From all at South Pacific Private – a very happy New Year.
Don't forget – if ever you need to reach out – we are here. 1800 063 332. info@southpacificprivate.com.au