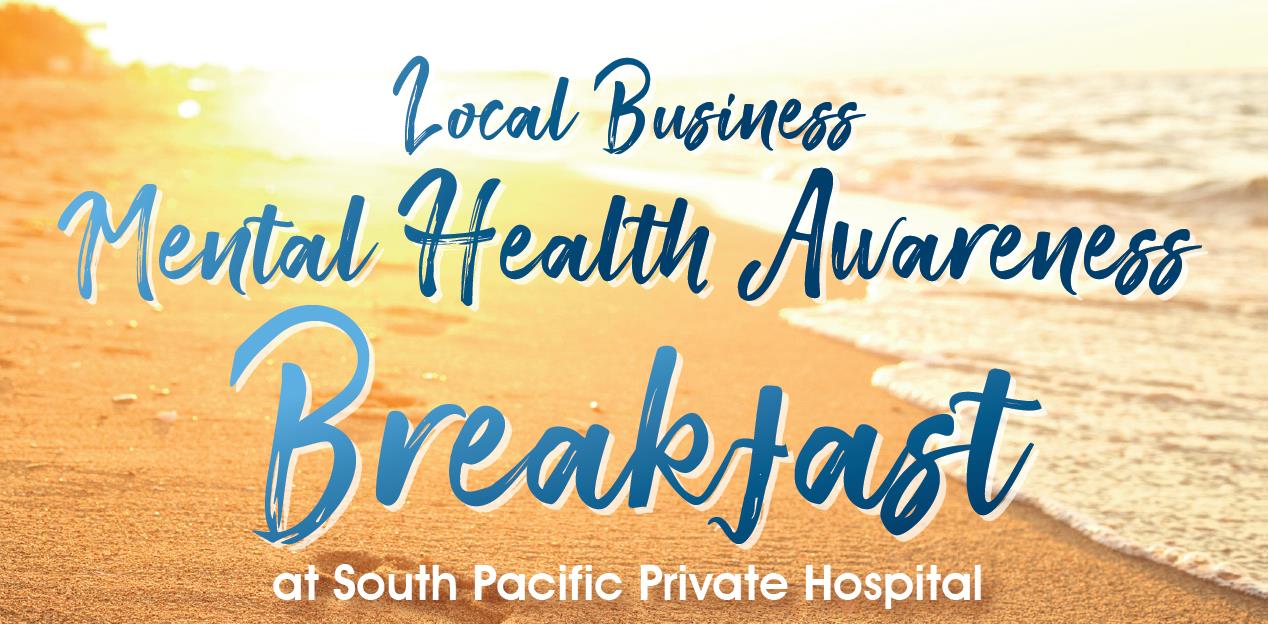 11 Sep

In Support of Mental Health Week

Supporting World Mental Health Week

Local Business Mental Health Awareness Breakfast – at South Pacific Private Hospital

You are invited…

As part of Mental Health Week 2018, South Pacific Private is hosting a free breakfast on Weds 10th October to support and raise awareness about mental health and addictions.

We have been treating individuals and their families on the Northern Beaches who are struggling with mental health and addictions for 25 years.

As part of the Northern Beaches community it's really important to us to also support local businesses and to get to know you better. We are hosting this breakfast to raise awareness around mental health and to give back to our community by providing an opportunity for you to receive education and insight into mental health treatment, support and recovery.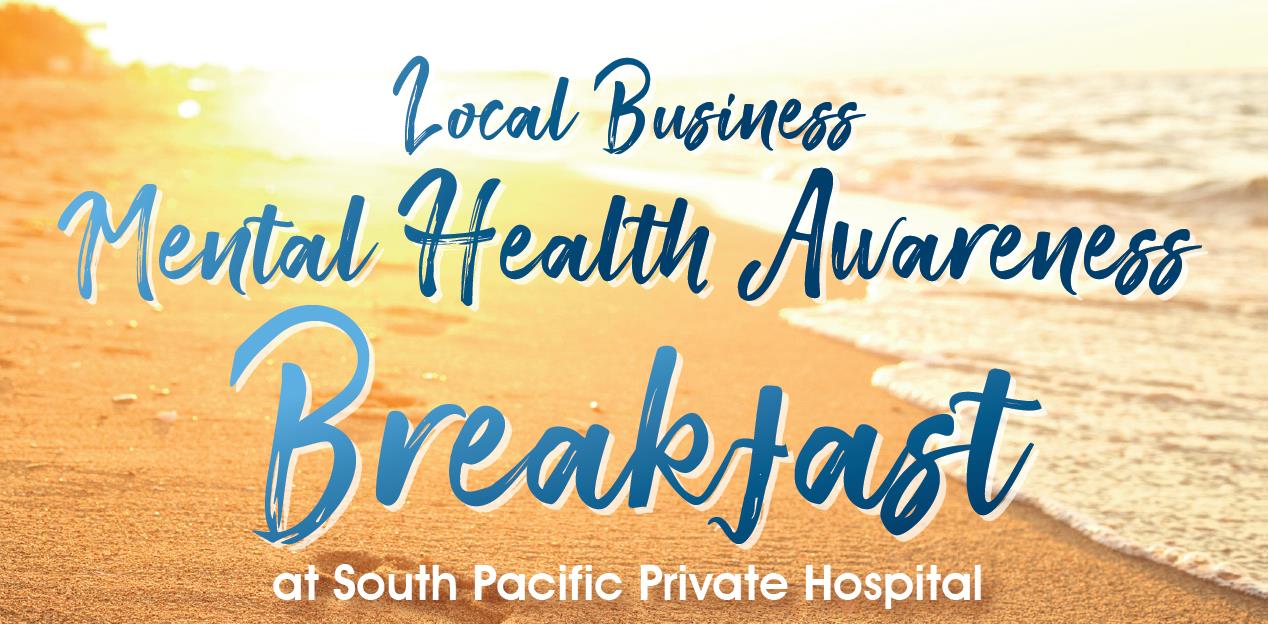 Why do we think it's important to raise awareness about mental health?
1 in 5 Australians are affected by mental illness, yet many don't seek help because of stigma.
The most common mental illnesses are depressive, anxiety and substance use disorder. These three types of mental illnesses often occur in combination.
Of the 20% of Australians with a mental illness in any one year, 11.5% have one disorder and 8.5% have two or more disorders.
Almost half (45%) Australians will experience a mental illness in their lifetime.
One in five (21.2%) of young people (15-19 years old) met the criteria for a probable serious mental illness.
54% of people with mental illness do not access any treatment. This is worsened by delayed treatment due to serious problems in detection and accurate diagnosis.
The proportion of people with mental illness accessing treatment is half that of people with physical disorders.
(Statistics resourced at Black Dog Institute)
The statistics speak for themselves.
Mental health does not discriminate and it could be impacting your team, your colleagues, your family or your friends. You might even be struggling yourself.
This breakfast is an opportunity to find out more about mental health and addictions. It is also a unique opportunity to become more aware of how to support mental health concerns in the workplace and at home.
Join us for a chance to meet us and get to know more about what we do. We will also provide a tour of the facility for those who are interested.
Where: South Pacific Private, 24 Beach Street Curl Curl
When: 8.30 – 10.00am Wednesday 10th October
RSVP: registrations@southpacificprivate.com.au
All are welcome but registration is required as seating is limited.
To register please email registrations@southpacificprivate.com.au If you would like to find out more about the event please call 02 9905 3667 and ask for Zoe Bastian (Events and Marketing Administrator).