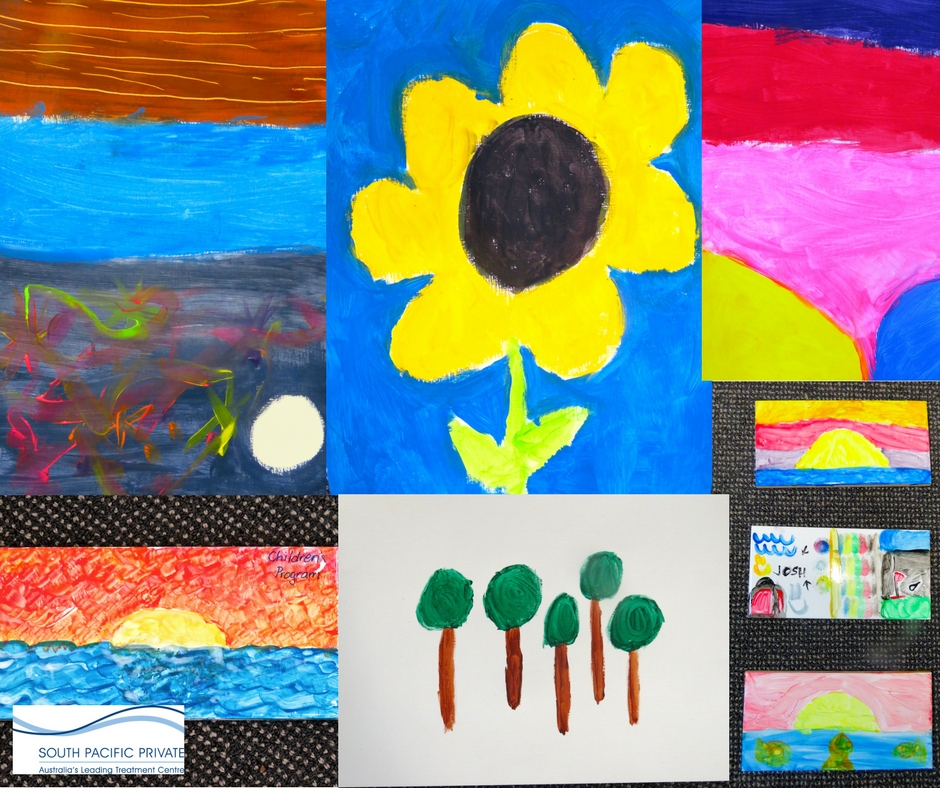 07 Sep

Children, Addiction and a Family Legacy

In May 2017, South Pacific Private was proud to launch our inaugural Children's and Parent's programs. These programs have long been the dream of our owner and 
co-founder, Lorraine Wood, and it was a significant moment in South Pacific Private's history to see this dream come into fruition.

A group of 8 children and their carers / parents engaged in separate programs that ran for two days over the weekend of the 6th – 7th May. The feedback was overwhelming, touching and incredibly powerful and staff, volunteers and the families involved found the entire experience to be transformational.

Children aged 6-13 are especially vulnerable to the impacts of addiction and mental health when it's evident in their family system and the program was designed to teach them that it's not their fault, that they are not alone and that it's OK to reach out.

We know that addiction tends to run in families and these programs were designed both as a preventative measure for the children but also as an educational tool for the children and their carers /parents. The programs can support families to re-connect, learn how to better communicate and most importantly, to break the cycle of addiction they are struggling with. Children are particularly impacted by problems such as addiction or mental health concerns as they don't have the strong boundaries required or the ability to protect themselves.

Indeed, the seeds of addiction and relational issues are sown in childhood in these formative years. This program can serve as a critical intervention in the lives of those children and to help them change their own legacies.

Speaking of her lifelong passion for this program Lorraine Wood shared, "This has been a dream of mine for many years. Work with families has always been the cornerstone of what we do at South Pacific Private and for the first time we have been able to bring in the next generation and to really engage the entire family in healing intergenerationally."

Day Program Manager, Gael Seymore felt that her involvement in the program was "an honour and I was delighted to have been asked to help bring this program to life."

Of course, a large team was involved in the program from volunteers to administrative support to the wider team who were working behind the scenes to coordinate before launch.

One of the critical members of the team was the Children's Program Facilitator, Natalie, who hoped to use her experience and skills to empower these children to express themselves and to support them to know it is OK to share emotions and feelings. She commented, "As the facilitator, it was beautiful to watch the children engage. Hugely powerful in the program structure was the group process as the children validated each other and their experiences and started to realise they weren't alone in what they were experiencing." She continued, adding, "of all my years of working with children, I found this weekend to be one of the most powerful I have had. To see them have the courage and awareness to be able to sit with their parents and share very difficult feelings was incredible. I wish all those children and their families the very best for the future and I am hopeful of the transformation that may now take place in their lives as a result of this intervention."

Children whose parents have addictions or mental health concerns often feel alone, to blame and confused. They may also experience a lot of shame and thoughts that they are not ok, or they are not worthy. This program allowed them to start the healing process in a systematic and comprehensive manner as they begin to unload some of the emotional and relational baggage they have been carrying. In addition, they also learn age-appropriate information about the disease of addiction and what their own parents may also be struggling with.

During the program the children were presented with a bag of rocks. Each rock symbolised an emotion that they were likely carrying. Each child was invited to put on a small back pack with all of the rocks in it and to walk around the room to understand the weight of all the emotions they were carrying. This exercise helped the children to understand how important it was for them to unpack this bag of emotions and to reach out for support. As part of the program the children also want to play and to be playful. During the lunch breaks they travelled to the beach with their families for a picnic and enjoyed age appropriate play with buckets and spades; a simple exercise and one that served to re-connect parents and children in the act of playing together.

As the program came to a close, the children were asked to share some of their feedback about the weekend and to comment on what they might do as a result of the weekend. Many of them shared that they were happy that they'd learned about their feelings and how to talk about them, and others felt more able to be honest and open about their thoughts and feelings with their parents.

The parent's shared equal engagement in the program and largely shared their gratitude about the impact it had on the children. "It's been so valuable to see my son share his feelings and the opportunity that provided to share amends."

Another commented, "I learned that taking care of myself is actually beneficial to my children. The tools given to my daughter have helped her acknowledge and express her feelings. It was reinforcement that we are on the right path."

Finally, one spoke about the testimonial ceremony specifically sharing how moved they were to "see the kids speak out."

For anyone who's been involved with the hospital over the years, you will know how important the testimonial process is for inpatients completing their treatment. The end of these programs we also 'graduated' the children and their parents and gave them a chance to be seen and to be heard. It was an incredibly touching moment for all involved, with barely a dry eye in the room as the children and their parents received words of encouragement as well as guidance for their next steps as a family unit.

Please connect with our Day Program Manager, Gael Seymore, if you wish to refer someone to the program or to find out more by calling 1800 063 332.