04 Oct

Mental Health Week & Celebrating 25 Years of South Pacific Private

Mental illness doesn't discriminate.

Mental illness is extremely common, with almost half of all Australians developing a mental illness at some point in their lives.

Mental health is just as important as physical health and should never be pushed aside or trivialised. Why? Because mental health matters.

This September marked over 25 years that we have been working to change lives and heal families using our proven, long-standing treatment program. And yet, despite the thousands of families and individuals who are in Recovery, there are still many more who struggle every day with mental illness and addictions and who don't reach out for the help that they deserve.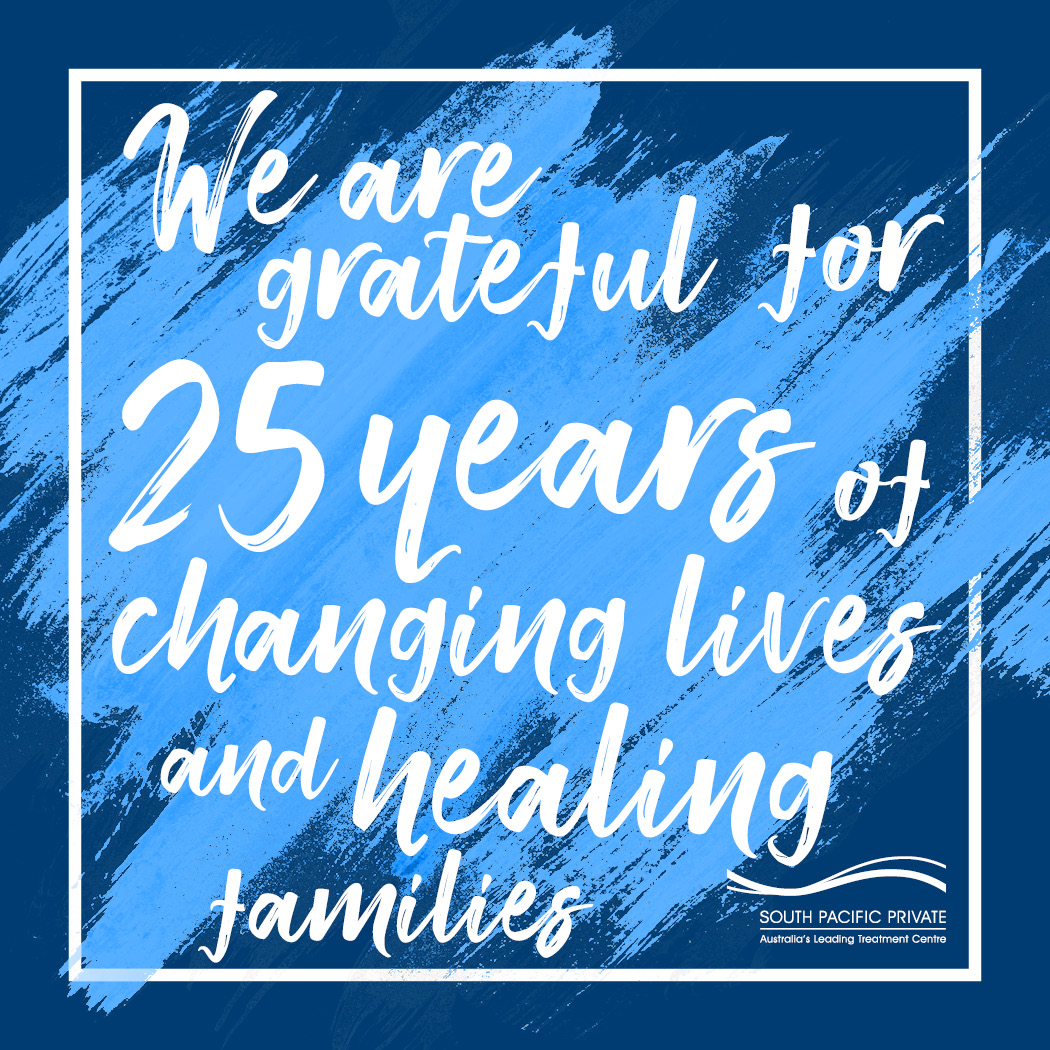 In 2018, South Pacific Private is proud to have been chosen to host an Australian Private Hospitals Association (APHA) elephant. The Elephant in the Room campaign aims to raise awareness of the prevalence of mental illness and encourage all Australians to speak openly about the issue.
At South Pacific Private talking about mental illness and addictions is front of mind all day and every day. The work that we do here is tailored specifically towards clients who are struggling. Our multidisciplinary team work hard to deliver safe, high-quality 24/7 care to those working hard to transform their lives.
That's why this year we so are proud to be part of the 'Elephant in the Room' conversation. Breaking down barriers and the stigma that can surround getting help for 'having a problem' is so critical. Lives depend upon it.
Hand in hand with supporting the APHA 'Elephant in the Room' campaign we are fully supporting Way Ahead Mental Health Association NSW' 'Share the Journey' campaign. By 'Sharing your Journey' and breaking down barriers and stigma towards 'The Elephant in the Room' we say #ihearyou #isupportyou
The more we talk about mental health the more we are working to raise awareness and break down the stigma and taboo that surrounds it. The 'Elephant in the Room' is a great initiative and we look forward to spreading the message across our social media throughout this week.
South Pacific Private is available 24/7 (including weekends). Please reach out for support on 1800 063 332 if you need support or email info@southpacificprivate.com.au
About South Pacific Private: South Pacific Private is Australia's leading mental health and addiction treatment facility offering inpatient and day programs to treat anxiety disorders, mood disorders, post-traumatic stress disorder, behavioural addictions, alcohol addiction and substance abuse. Treatment at South Pacific Private offers the best possibility of recovery through its multidisciplinary, tailored programs which are designed to meet the individual needs of clients. www.southpacificprivate.com.au