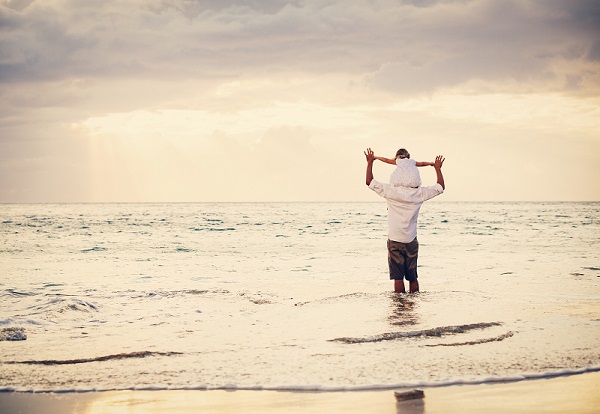 The SPP Children's Program is a prevention & intervention program for children aged 6-13 years who are affected by addiction or untreated mental illness in the family system.
The aim of the program is to provide a much needed service to children in the community, affected by addiction/co-dependency and untreated mental illness.
The introduction of this program reflects the importance of treating the whole family system. Addiction and co-dependency are a disease of the body, mind, emotion and soul.
In a cunning and baffling way, this disease harms all family members who come in its path. Children are particularly impacted by addiction, co-dependency and mental health problems, as they can consume their parents and other loved ones in ways youngsters simply can't comprehend. The seeds of addiction and co-dependency are sown in childhood.
The Children's Program assists youngsters in the recovery process in a systematic, comprehensive manner. Through understanding the disease of addiction in an age appropriate way, children come to see that they are not at fault, and that they are not alone. The program emphasises helping children to identify and express their feelings, to talk openly and freely about what living with these family problems has been like. As they break their silence, children learn new skills to express their feelings in healthy and safe ways. They begin to unload the excess baggage of stifled emotions and problems they've been lugging around. Children are revitalised and their hearts become lighter. The program also teaches youngsters a variety of problem solving, coping and self-care tools. Children realise that they have self-care choices in how to respond to life events and it is ok to ask for help along the way.
The program is run in conjunction with a parenting program for approved parents and/or carers of the child(ren). Parent/carers are responsible for the care of their child in the treatment centre outside of group sessions at all times.
Cornerstones of the Program
Goals of the Program
The program, through a number of carefully designed games and activities, will support children with undeveloped social and verbal skills to express themselves, to learn self-care concepts and to work together as a team. The goal is to sow the seeds of health and wellness and empower the children.
Children have the opportunity to:
Explore and express feelings in a safe and supportive environment
Understand addiction and co-dependency in an age appropriate way
Learn a variety of problem solving, coping and self-care strategies
Build self-esteem, self-worth, and positive feelings about themselves
Trust themselves and others
Realise they are not alone
Simply be kids by learning to have fun in safe and healthy ways
Above all else, the program allows children to be kids, to laugh, play, be curious, and explore.
To find out more about the program or to find out the dates it is running in 2018 please call 1800 063 332 or email info@southpacificprivate.com.au