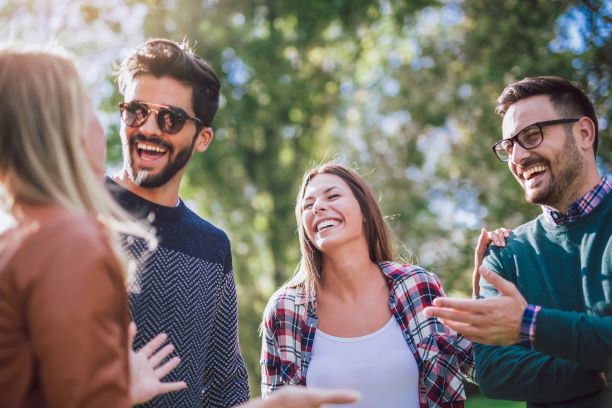 31 May

The Role of 12 Step Programs in Creating a Community

South Pacific Private supports the 12 step philosophy that addiction is a disease with emotional, physical and psycho-social components, and that this disease can be arrested, through abstinence. Wherever appropriate for clients, we actively encourage them to engage in 12 Step programs and we do as much as we can to facilitate this.

Why 12 Step Programs
At South Pacific Private, we have long-known that 12 step programs like Alcoholics Anonymous (AA) or Narcotics Anonymous (NA) hold the key to offering clients the best chance of a healthy future. Working to change lives and heal families since 1993, over the past 26 years we have seen thousands of success stories, and ongoing third-party research into the efficacy of 12 step programs provides a growing body of evidence that also supports this belief.

According to the South Pacific Private and Turning Point Survey, Australian Life in Recovery, for many, their recovery journey starts before they achieve stable abstinence; with the average length of time in recovery being 9.3 years, which is longer than the average 8.5 years since their last use of alcohol or drugs. This statistic shows that this time frame is beset with periods of relapse, and ongoing support is required.

12 step organisations are the most widely, and freely available means of support. The barriers to entry are very low, making them extremely accessible, and they welcome back people who are locked in the ongoing struggle with relapse.

If we accept the idea that addiction is a chronic disease, then it must be managed as such and it should be accepted that the treatment pathways are long term. 12 step programs, by nature, are best positioned to afford this ongoing, long term support.

Community is Key
There are hundreds of studies that support the notion that participating in recovery supportive social organisations, like AA or NA, predict current and long-term remission and recovery.

12 step programs provide a supportive community and this is essential in recovery. Consistently, it has been found that social networks play an important role in recovery and having a network of people who support one's abstinence can significantly impact an addict's ability to stay sober up to three years later.

Researcher, Maria Pagano, has studied addiction and social connection for over a decade. Interestingly, her studies have shown that having a supportive network, reducing isolation, decreasing social anxiety, and—especially—helping others can increase the chances of staying sober by up to 50 percent.

Simply put, 12 step programs provide people with a number of sober friends and a level of social support. Participation creates (or changes) social networks, builds confidence, facilitates stress management, instils hope and provides a sense of belonging… all reasons that people cite for successful recovery.

Let South Pacific Private help
Building your community can start at South Pacific Private.

As Australia's Leading Treatment Centre, South Pacific Private focuses on the treatment of chemical and process addictions and the co-occurring mood, anxiety and personality disorders, using a trauma informed framework. By using this trauma informed lens and the implementation of the trauma informed Model of Developmental Immaturity, in a supportive community setting, SPP has been able to treat over 10,000 clients and positively impact the lives of over 80,000 family members.

If you or someone in your life is struggling with addiction, reach out to the team on 1800 063 332 or email us at info@southpacificprivate.com.au for a confidential chat. Supported by most health funds, treatment at South Pacific Private is designed to meet the individual needs of each client and offers the best possibility of recovery, facilitated by a multi-disciplinary team of Psychiatrists, GPs, Registered Nurses, Clinical Psychologists, Therapists and Case Workers.

You can also find us on Facebook, Instagram and Twitter.