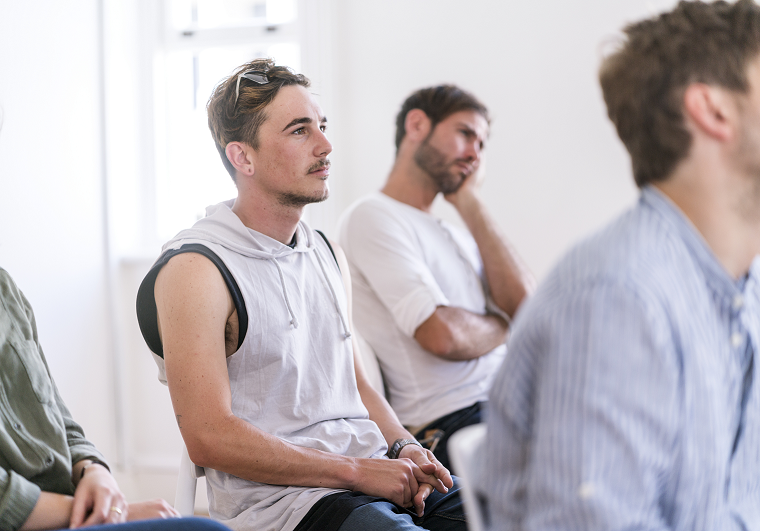 03 May

Rehab doesn't smell like roses – and here's why it shouldn't!

If you're suffering from an addiction, trauma or a mental illness, you might choose to admit to an inpatient program to support you and help you begin to recover from these problems. But with the countless number of rehab clinics, treatment centres and recovery houses, how do you know which one to choose and what the best option is when starting your recovery journey?

While everyone's journey will be different, one thing will be the same; admitting you have a problem, detoxing, dealing with past trauma and getting treatment is hard and takes work. Addiction generally doesn't start overnight and that's why it doesn't end overnight.

While some treatment centres market themselves as 'private luxury retreats' or 'paradise', those serious about starting their recovery journey should understand that massages and time to relax, won't heal the deeper issues and underlying trauma that got them looking for a rehab to begin with. What it will get them, is a costly holiday that leaves them looking for an alternative down the track.

After researching the underlying causes of addiction, journalist and author Johann Hari said "the opposite to addiction is not sobriety, it's human connection." In fact, many scientists now believe that isolation and our lack of real connection in our modern society is the fundamental reason for the rise in addiction and substance abuse. Time to yourself in a private room sound better than sharing? It might, but it's proven that it won't help your recovery. Distractions of your phone, wifi and the tv may sound harmless but for real recovery, removing those distraction is what's needed. And that goes for cigarettes too. Due to research that shows a link between remaining smoke-free and abstinence in recovery, SPP is a smoke-free facility.

The truth is, rehab doesn't smell like roses, and it shouldn't if you want it to work.

So what should you look for when finding a treatment centre?

Look at the treatment approach that is on offer and ensure it's not 'one-size fits all'. When you call South Pacific Private to enquire, we will conduct an assessment with you over the phone about your current situation to determine if we can support your needs. There is a complex process of assessment so we ensure that we genuinely believe we can help.
At South Pacific Private, all programs are tailored to meet the individual needs of clients and are designed, structured and supervised by a multi-disciplinary team of Psychiatrists, Psychologists, GPs, Registered Nurses, Psychotherapists and Counsellors. The recommendations of the multi-disciplinary team are reviewed regularly throughout the inpatient admission. As a client is observed by their Therapist in group therapy, or in consultation with their GP or Psychiatrist, or by nursing staff, adjustments are made accordingly. Our individualised approach ensures you leave with an ongoing treatment journey designed specifically for your needs.
At South Pacific Private We recognise that our inpatient stay is just the very beginning for you. Evidence based research indicates that approaching recovery from all angles is essential and we believe that while a recovery journey starts with our inpatient program, it should then continue through our ongoing day and evening program options. This extended commitment to ongoing care has been shown to support better outcomes for long-term recovery and it's a critical component of treatment.
Before choosing your facility, check that they're accredited. South Pacific Private is a registered Acute Care Psychiatric Hospital, fully licensed by the NSW Department of Health and is accredited by the Australian Council on Health Care Standards (ACHS). We have several robust measures in place, including participation in the nation-wide Health of the Nation Outcome Scale (HoNOS) and results indicate that our outcomes are comparable to other hospitals in terms of symptomatic improvement but superior in terms of psycho-social and long-term recovery. The hospital has also maintained accreditation with the Australian Council of Healthcare Standards since 1994 and actively maintains a comprehensive Quality Improvement Plan promoting effective governance and continuous improvement practices.
Sound like jargon? It might if you've never heard it before, but it's this point of difference that means you get the right treatment that you need for recovery.
Find out if they're supported by most health funds. Why is this important? It's not only necessary for your own financial matters but it means, like South Pacific Private does, a facility meets the strict criteria set down by health funds which show the high standard of facilities and services and also importantly, that it offers results.
As Australia's Leading Treatment Centre, South Pacific Private offers results.
At the end of the day, while we all love a holiday, you don't need a retreat. You need recovery. And they're very different things.
Speak to our team on 1800 063 332 or email us at info@southpacificprivate.com.au for a confidential chat today.