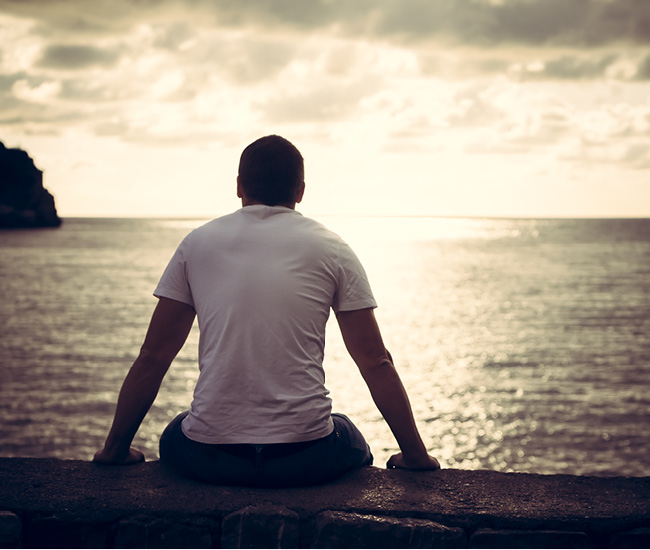 11 Aug

Understanding and Managing Compulsive Sexual Disorders

Kenneth M. Adams, Ph.D., CSAT-S, is a licensed psychologist and the clinical director and founder of Kenneth M. Adams and Associates in suburban Detroit, Michigan. As previous Clinical Director for the Life Healing Center in Santa Fe, New Mexico, a residential treatment centre for trauma and addiction, Dr Adams created the first inpatient program exclusively for partners of sex addicts and developed the Couples Healing Program for the Meadows residential treatment program in Arizona.

In addition to maintaining an active clinical practice, Dr. Adams is a national lecturer, workshop leader, and consultant in the areas of child abuse, dysfunctional family systems, and sex addiction.

He is a certified Sex Addiction Therapist (CSAT), a CSAT supervisor, and CSAT training facilitator as well as an Eye Movement Desensitization and Reprocessing (EMDR) practitioner.  Dr. Adams is a member of the American Psychological Association, Michigan Psychological Association, Society for the Advancement of Sexual Health (SASH), and International Institute for Trauma and Addiction Professionals (IITAP) as well as an advisory board member to SASH and IITAP.

In this short interview he shares insight into the nature of sex addiction and challenges some of the confusion around this issue.

Sex addiction is often represented in the press as being a 'fad' or as being an 'excuse'? How do you counter those arguments?

Addiction is a pattern of compulsive behaviour that a person is unable to stop despite wanting to and despite the consequences. There is a lot of shame attached to this addiction.

It's an addiction that is generally harder to understand and can be misunderstood as people can find it challenging by its very nature. There are many nuances to sex addiction, but the naming of that addiction is very important. Nuances can include addiction to pornography, sex, sex workers, and masturbation and so on. It's easy to draw the conclusion that people who have this addiction are 'weak willed' and using sex as an excuse.

However, this conversation is in itself indicative of the often misunderstood nature of this or any other addiction. Sex addiction is not about sex, just as other addictions are not about the substance or the behaviour. The use of the substance or otherwise are actually ways to medicate feelings or trauma. This is where the confusion generally lies. The addict isn't able to stop on their own and they may have tried many times but found themselves powerless over the addiction. This is why this course is so powerful as it teaches therapists how to work specifically within the field of this addiction.

Is there anything unique about doing therapy for sex addiction?

The biggest mistake most people make is to treat sexually compulsive behaviour as a relational issue e.g. if only the relationship was better, or if only there was more intimacy in the relationship…

However, the reality is that even if these things were to improve, the addiction won't be arrested as a result. Many will work on the relationship itself, however, this approach won't work and this is something often learned only by the practice itself. Not only are you not treating the core issues of the addiction through this approach, but you also often end up with the spouse feeling blamed or somehow responsible in correlation with it.

The addict is addicted because of their own story. Whatever that story might be. The addict has to get well independently of the relationship. The relationship might be acting as a trigger but it's unlikely to be the cause.

Again, it's critical here to remember that this addiction is not about sex. These individuals are not hypersexual. They use sex or sexually related behaviours to medicate something – feelings or trauma – exactly as a drug addict or a food addict does.

It's an addictive process regardless of the relationship and the earlier this is accepted the more effective the outcomes will be.

If you could look back and give yourself one piece of advice – what would it be?

The advice I would give myself would be to treat the whole family system. When I first began in this field I put all of my energy towards treating the addict.

However, over and over again I would see divorces and separation as a result of the addiction and I realised that the approach of treating the addict in isolation wasn't working. I saw spouses exhibiting PTSD like behaviour as a result of the addiction of their partner and I realised that this had to be addressed in order for the couples to move forward and to find hope in the process. The partner needs support and counselling to validate their experience, as much as the addict needs support and therapy around their addiction.

There are many elements which must occur in order for hope to be realised and these include a process of managed open disclosure, an impact letter written from the spouse to the addict, amends being made and then guided, structured couples therapy.

It's a complex and multi-layered process that takes time and needs to be intuitive to the couple and the situation.

What lessons have you applied directly as a result of being part of this certification?

As a therapist I believe the key take-away is the sense of confidence you leave with. There is a road map for these addicts and their partners to find hope and to transform their lives together. It also opens up a whole new approach and supports therapists in their treatment of a complex and emotional issue.

To find out more about support for sex addiction read more here: https://southpacificprivate.com.au/addictions/sex-addiction/ 

You can also contact South Pacific Private 24/7 on 1800 063 332.