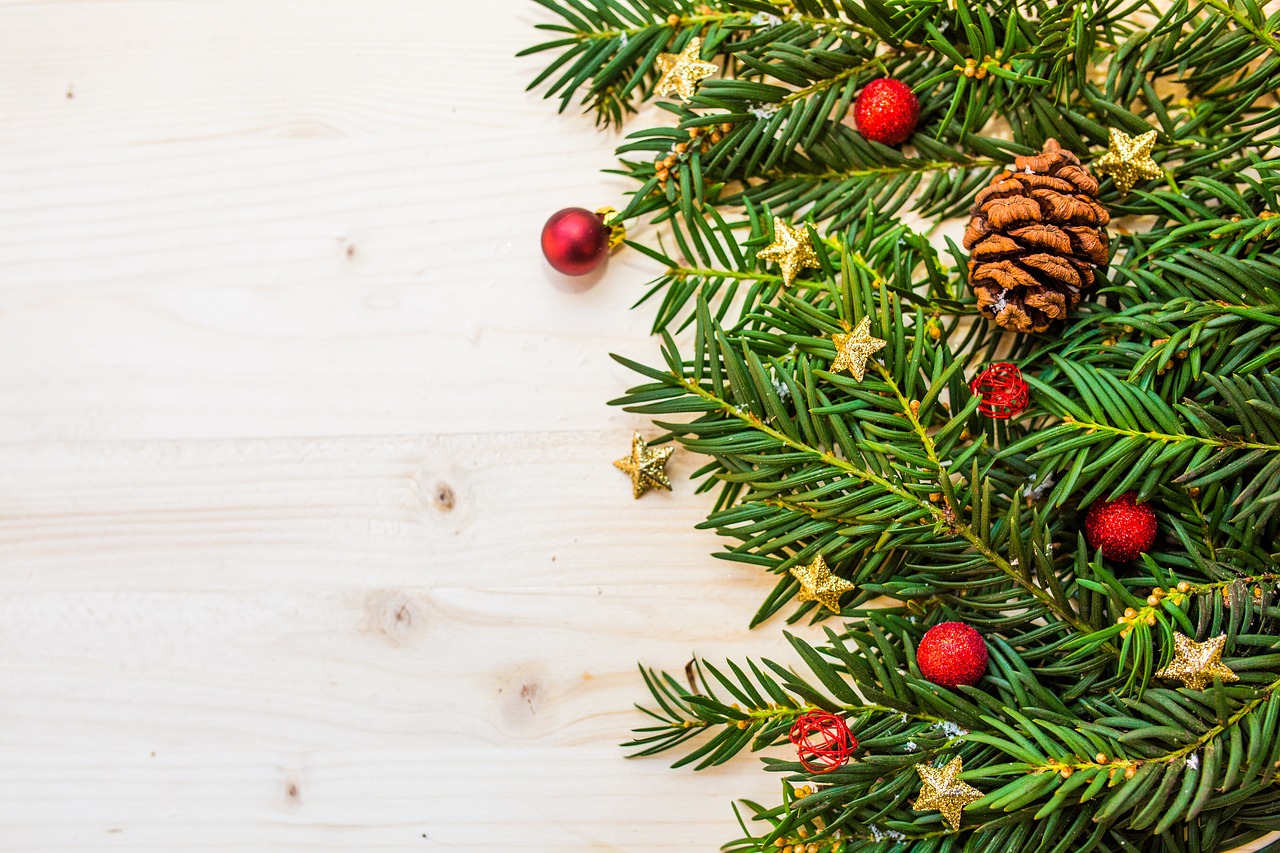 24 Nov

What's so hard about the holiday season?

WHY IS THE HOLIDAY SEASON SO HARD?

Why is the Christmas season particularly harder than most?

For most people, Christmas is a very happy time of the year.  However, for some it can be a sad and lonely time, even a time of crisis.

Christmas is a time when we are bombarded with images presenting the stereotypical happy family Christmas; a fancy house, a Christmas tree, lights in the front yard, kids happy and getting along and a table full of food. Of course the Australian stereotyped alternative is to line up early at the fish markets, then off to the beach, and then home to throw a shrimp on the barbeque. Either way, the expectation is that you will be a happy social butterfly.

For many this stereotype simply isn't true.  If you consider the national divorce rates alone it's not hard to conclude that there are a large number of families ferrying children between homes at this time of year. Co-parenting can be difficult at the best of times, let alone at this time of year.

In addition, there is pressure to visit relatives whom we have successfully avoided for the rest of the year, to participate in one or more significant family get togethers, or to be the host at a holiday party you have arranged and catered for.  If you are estranged, divorced, or find relationships hard, the pressure of social get togethers can be overwhelming and the source of significant stress.

Finally, there is the pressure to socialise in the work setting, to be buzzy and chatty and to enjoy the social melee. For those who are struggling with anxiety, depression, family or a relationship breakdown or who feel isolated in these situations – this pressure to be smiling and fun-loving is unforgiving.

Why are we prone to deep self-reflection during this time?

This time of year is all about connection and relationships. Have you ever seen a Christmas campaign which suggests that you should 'keep it simple' or stating "Christmas, forget it, who needs it?" Of course you haven't. All of the images, songs, media and radio shows bombard us with messages of holiday indulgences, happiness and connectivity.

This time of year highlights all of the things that we perceive are missing from our lives.  We are faced with a constant barrage of 'happy and functional families and relationships' in movies, media and all of the Christmas marketing.

The time of year usually means we cannot hide or avoid and that we have many expectations placed upon us. As a result, many medicate themselves with food/alcohol/cigarettes/being busy and shopping. We put on a happy front so as to fit in with the expectations of us and how we are to behave at this time of year.

Indeed, if you suffer from depression, anxiety or seasonal anxiety disorder, then this time of year can be a nightmare and is full of triggers. It's really important to have a clear plan of how you will support yourself during this time.

What are the risk factors for seasonal depression, anxiety or addiction? Who is usually affected? Is seasonal depression a thing?

According to recent statistics, up to 45% of Australians will experience a mental health concern in their lifetime. This means it's likely that someone we know and care for is at risk, or that we might be ourselves.

There are, however, some groups who face a higher risk than the general population. These people are those who have experienced relational or developmental trauma or who come from a family where there was abuse or neglect. Christmas can be an especially triggering time for these people.

In addition, if there are addiction issues, the holidays are a time when addiction raises its ugly head. The obvious issues like alcohol, drugs, compulsive overeating and overspending are usually easily apparent. However, the ones that slip under the radar but still have a damaging effect on the individual are things like perfectionism and workaholic tendencies. The stress these bring to families can be enormous and can lead to rage, communication breakdown, or, in the extreme, domestic violence whether verbal or physical.

So if you, a partner or a member of your family suffers from a mental health concern already, you are at high risk. If you have an active addiction of any sort, or are in some form of early recovery, then you are also at high risk. Your mental health recovery and maintenance plan at this time of year needs to be clear, and needs to be a priority.

Untreated depression is debilitating. The experience of depression or anxiety is a remarkably isolating one. People are stripped of their usual coping skills, their confidence and their capacity to hold on to hope. In the true spirit of the holidays, December and January are important times to let them know they are cared about and loved.

It is worth remembering that the things that make a difference in reducing depression are, for the most part, the same things that sustain us all and improve quality of life in general: exercise, support, fulfilling work, relaxation, and good nutrition.

What can people do in the lead up to the festive season to avoid a bout of depression or anxiety?

If you have anxiety or depression, the first person that has to take it seriously is you.

Here are some keep it simple Christmas ideas:

·       Gifts – keep it simple and do not over-spend or over-commit.

·       Events- Where possible, avoid hosting. If you have to, don't put pressure on yourself to be a master chef. Serve up finger food and ask guests to bring a plate too. There is no shame in asking for help from friends.

·       Keep the decorations simple and don't get sucked in to lighting the house up like the Griswold's!

·       If you have mental health concern, consult your G.P., therapist or psychiatrist and have a plan for this period. Consider how to cope, to replenish, and how to deal with a relapse or emergency.

·       Journal and write what's happening in your head on paper.

·       Meditate or practice mindfulness. It's easy to learn how to practice this and YouTube is full of free examples.

·       Finally, exercise. Partake in daily light exercise and basic stretching. Get out in the morning, walk, breathe and focus on what you are grateful for.

What signs should we look out for that someone we know may need help during this period?

Some things to look out for are:

–       Isolation – when you or a family member avoids family gatherings or social events.

–       Rage and anger – specifically, when a family member has a short fuse when they would usually handle things better.

–       Problems with sleep and insomnia.

–       An over-reliance on food/alcohol/work/exercise.

If someone is behaving out of their zone of 'typical' behaviours or is quieter / louder / more aggressive / more remote or solitary than usual, there might be some cause for concern. It's important that you reach out and ask someone if they are ok or need support. It's also important that you recognise when you are exhibiting these kinds of behaviours and might require the same support yourself.

What are some basic strategies people can use if they find themselves suddenly alone at Christmas and feeling vulnerable?

If you find yourself alone at Christmas, then take good care of yourself. Treat yourself as you would a child; lovingly and caringly.

Perhaps you could buy yourself a gift, some nice food and rent some of your favourite comedy movies. Alternatively, you can also consider volunteering somewhere that needs help. A lot of charities are screaming out for that extra pair of hands at this time. Giving to those in need can take your mind of yourself and provide you with a sense of serenity.

Above all else, reach out and ask for support if you need it.

What can family and friends do to help people who may be suffering?

Do reach out and get help. It's the first and most crucial step.

When a family member or friend is depressed and anxious at this time, the worst thing that you can do is to tell them to 'cheer up', or to 'get into the Christmas spirit.'

It can be hard, especially because we want them to have a great time. Instead, offer your support, be a trusted confidant, listen without judgement and try to help them to plan how they will cope with the holiday season. It's also important that you allow them to take the time they need, and to participate at a level at which are comfortable. This may include them missing some of the festivities and you will need to be supportive.

In addition, it might be useful to get some support for yourself. It's healthy to share about your own feelings and stress of living and loving someone with a mental illness.

Finally, consider other external options that can assist at this time. Try to have healthy options for food and drink as medicating with sugar and alcohol can lead to feeling worse.  Try, also, to plan times for walks or swims to avoid isolation and to ensure that exercise is a factor in your holiday time.

I am asked regularly 'do people really get well from these things?'  The answer is yes. It just takes the time it takes and is different for every person.

As a final comment, it's important that you pay attention to your specific issues and situation at this time of year. How and what you pay attention to is important.

It is important to recognise and accept that the 'bad' feelings are not the real problem. The feelings are more likely a symptom of an unacknowledged or unresolved problem. It could be something that has happened in the past or that is happening today. It could also be something internal such as your thoughts or beliefs or something external relating to your family or your relationships (or a combination of both.)

Its OK to feel stressed at this time of year, and most of us do, however when it extends beyond the mild stress associated with buying presents, wrapping, cooking and entertaining, it might be time to reflect on whether it's time to reach out for support.

Accessing professional help is a demonstration of bravery and wisdom and can help someone to raise their head out of the dark fog they feel they are trapped in or to find solace from their anxious thoughts, feelings and behaviours. These options can help sufferers to make small steps forward again and to begin to transform their lives.

South Pacific Private is available 24/7. Please call us on 1800 063 332 if you need support.