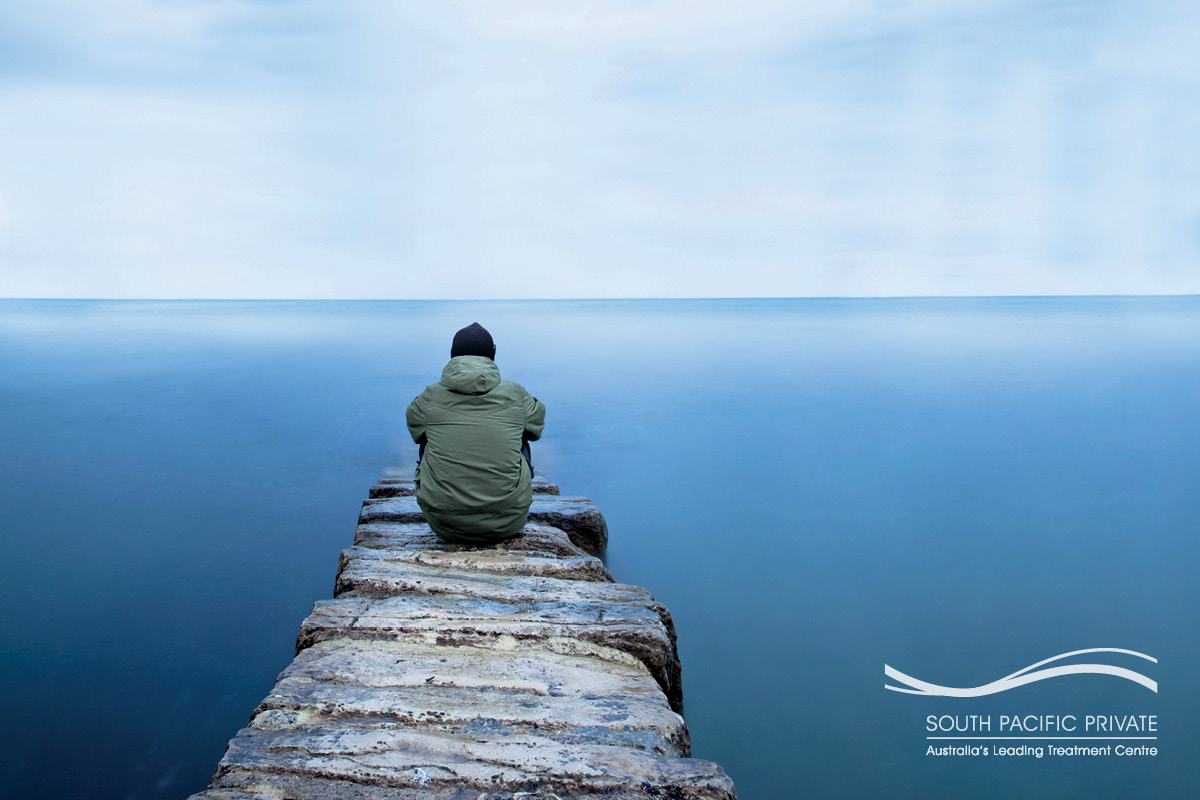 13 Oct

My (Imminent) Victory Over the Darkness

South Pacific Private were delighted when we were approached recently by an ex-patient who wanted to share his story. In his own words, 'sometimes the 'blokey' image and the 'toughen-up' attitude tend to stifle society's willingness to openly talk about mental health'. He hopes by telling this story that some of those stigmas are broken down and that his story can help others to find their own path to Recovery.

My (Imminent) Victory over the Darkness

How do you tell a story that has a beginning, middle, but as yet no end?

In sharing my story, I'm not looking for sympathy. Maybe a bit of empathy perhaps, but really I'm hoping to reach out to others who are suffering in silence as I did for many years.

My fight against depression started many years ago. Little did I know as a kid growing up in a dysfunctional family what lay ahead of me would eventually transform my life as an adult into a living nightmare…

The impact of events particularly within the last five years – losing both parents, a marriage breakup and enduring what appears to be a misdiagnosis resulting in seven different medication changes in five years had taken its toll.

Despite what my 'mates' believed, no amount of cement eating was going to 'harden me up' or help me 'get over it'. After losing Dad nearly five years ago and suffering a major depressive episode, I sought professional help. I had to. I could no longer hide behind the mask I was wearing.

Despite seeking help and opening up to others about my depression, I still didn't feel right – I didn't feel it was me living in my body but someone else. Yes, the 'black dog' of depression had moved in.

Sadly, my mother passed away several months ago and again another trigger for my depression. I ended up spending three weeks in a rehabilitation clinic to get over this latest setback. In between these two major depressive episodes, my marriage fell apart as I continued to isolate myself from everything and everyone that I loved. Depression doesn't discriminate it also has a massive impact on your loved ones who try as they might can't take that pain away from you, your partner, children parents, family and friends.

There have been times in the last five years where I contemplated whether life was worth living. Fortunately because of my two beautiful, inspirational kids and someone watching over me from above, I am still here to share my story. My kids are my rock and my world. I owe them many, many more years of fatherhood.

Fast forward to the present day and with a new diagnosis and support from my medical professionals, colleagues and family I can see the light at the end of the tunnel. My medication has been reduced with a view to coming off it completely in the future. I attend a weekly support group and have returned to my volunteer work, helping with meals for the homeless once a week. It all plays a part in getting back to who I am and my recovery plan.

The secret to my depression has been not looking back but looking forward. As they say; you can't start the next chapter in your life, if you keep re-reading the last one.

I'm accepting the past as the past and leaving it where it belongs, and now waking up each day with restored hope and the light at the end of the tunnel shining as bright as it ever has, I may not be there yet, but I am closer then I was yesterday…

Thanks for reading my story and please if you need to talk, talk to someone, anyone.

Just take that next step and do it before the 'black dog' moves in to stay….and never never never give up!

Thanks for sharing your story with us.

If you or a loved one are struggling please reach out on 1800 063 332 24/7. Our team are here to support you. 

You can also do a quick self-test if you think you or someone you love is struggling with depression. Click here to do the test.