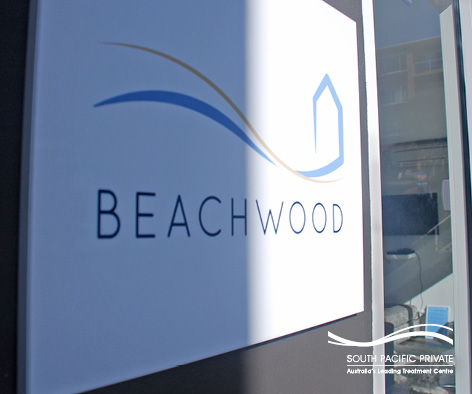 14 Jun

Beachwood Recovery House: Looking after Your Needs in Early Recovery

Beachwood is a 10-bed recovery house that provides the ideal setting for those who wish to have additional support in their ongoing recovery journey and transition back into their daily lives.

At Beachwood there is the opportunity to gain support from Beachwood Staff whilst attending 6 days of intensive day therapy programs per week at South Pacific Private. Beachwood is available for those transitioning directly from an inpatient stay as well as those ex-clients who may need to reconnect to the SPP philosophy and the range of programs available. Beachwood is also available to those ex-clients that are out of area and need supportive residential accommodation whilst participating in SPP's range of outpatient programs.

The Day programs that the Beachwood Residents attend at SPP include our transitions,  mastering moods, life skills and relapse prevention programs. The residents may also attend diagnostic specific programs such as Break Out groups and PTSD groups. Residents may also attend Family program whilst staying at Beachwood which provides residents with the support and space they may need whilst attending this program with their various family members. Our Changes programs are also attended by Beachwood residents as a direct inpatient transfer from SPP or for those SPP alumni members who wish to reconnect to the SPP programs.

Beachwood programs are designed to develop and support the recovery skills Recovery but also to give those in Recovery an opportunity to re-connect with their Recovery plan.  The programs also give residents the opportunity to journal and reflect on all aspects of their recovery.

Whilst living at Beachwood there is the opportunity for residents to use the tranquillity and privacy in a smaller group to practice mindfulness, journal, yoga, coherence techniques and be supported in recovery by the multi-disciplinary staff team. Beachwood supports abstinence living and regular attendance to 12 step meetings. Beachwood support staff also support our residents to identify and manage external triggers that may hinder progress in early recovery. Within the therapeutic community we also have a Beachwood schedule that includes many activities.

The Beachwood program also gives residents an opportunity to practice their social and relational skills within a supportive transitional environment.

Beachwood gives residents the opportunity to put their recovery first by demonstrating their commitment to the Beachwood and South Pacific Private Programs. Residents have a range of support available to them during their stay at Beachwood which is of great value in helping to prevent relapses and engaging fully in the programs, so that residents can continue on their recovery journey. Studies have shown that the longer a person in recovery can engage in treatment in a therapeutic residential setting the better chance they have at long term recovery.

The Beachwood team consists of a Beachwood manager who is responsible for the general day to day running of Beachwood and also liaises with residents to make sure that they have a smooth transition into Beachwood and settle quickly into the Beachwood therapeutic community.  The team also consists of Beachwood Support Workers who are trained counsellors and are available in the afternoons and evening after day therapy programs and also in the early mornings. The support workers are there to support residents as needed throughout their Beachwood stay. Read more about Beachwood.

As Beachwood is a smaller group setting the support workers can allocate time for 1:1 support of the residents whilst also promoting cohesion and on-going recovery work within the therapeutic community. The Beachwood team are passionate about helping residents to get the most out of their stay at Beachwood as their ongoing participation and engagement in the early stages of recovery are paramount to their continual long term recovery.

Enquiries can be made during business hours by calling 1800 063 332 or by emailing beachwood@southpacificprivate.com.au at any time.