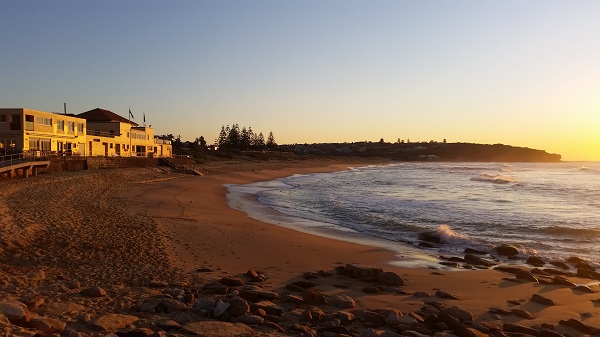 Continuing Care and Ongoing Recovery Support
Why is ongoing recovery support such an important part of the treatment planning at South Pacific Private?
At SPP we take a tailored approach to recovery. We recognise that our inpatient stay is just the very beginning – sometimes referred to as the foundation of the treatment journey for people with addictions and or mood disorders.
Evidence based research indicates that approaching recovery from all angles is essential – and our day and evening programs / outpatient addiction programs, combined with 12 step meetings, regular 1-1 visits with a therapist, SPP's regular online webinars and other alumni events plus a healthy lifestyle including mindfulness, exercise, nutritious food and healing relationships are vital.
Read more here about the role of continuing care and what they can do for you. 
What do the continuing care case managers at South Pacific Private do for outpatients?  Soon after a client admits to SPP as an inpatient, a Continuing Care Case Manager starts working on behalf of the client to ensure they leave the facility with a clear and structured ongoing treatment plan. The Case Manager works together with our multi-disciplinary team of Psychiatrists, GP's, Nurses, Therapists, Counsellors and Program Managers to ensure the best possible outcome for the client post admission. The Case Managers meet with the clients a number of times during their stay, supporting them every step go the way to feel confident that their treatment journey can effectively continue when they leave SPP. The support the Continuing Care Case Managers provide is essential. Without feeling well supported when discharging from SPP, clients may well become triggered into old patterns of behaviour very quickly when they return home.
Are there any local accommodation options available for day program clients or family members? There are and South Pacific Private can recommend these options in and around the local area. Please see South Pacific Private's alternative accommodation recommendations here  You can also search locally for Air BNB options or Stayz options. You can also email registrations@southpacificprivate.com.au if you have any further questions regarding accommodation. 
What is Beachwood and can I stay there? Clients who transition from the SPP inpatient program to a residential stay at Beachwood do so for a variety of reasons including:
• the client lives out of area and there is little support in the community they are returning to
• to return home is not currently safe or therapeutically beneficial
• accommodation is required between discharge from SPP and entry to another facility
Entry, as well as the recommended length of stay at Beachwood, is by approval of SPP's multi disciplinary team only. The details for the transition from South Pacific Private to Beachwood are communicated to the client via their SPP Continuing Care Case Manager.
It is mandatory for Beachwood residents to attend SPP's day programs to ensure a continuum of care, which is consistent with the therapeutic model offered during the client inpatient stay. In order to be accepted for Beachwood residence, clients agree to participate in the Recovery Fundamentals Package (RFP). The RFP follows a structured schedule which includes attendance at a selection of SPP's day or evening programs such as:
• Mastering Moods Program
• Transitions Program • PTSD Program
• Relapse Prevention Program
• Life Skills Program
Research indicates that an integrated and ongoing approach to recovery is essential. The journey begins with a single step through the doors of SPP and a residential stay at Beachwood can be an important and significant next step for some of our clients. If you are interested to find out more about our outpatient addiction treatment program or day program packages please feel free to email beachwood@southpacificprivate.com.au
For further information regarding the weekly schedule for residents at Beachwood, please don't hesitate to contact us. To contact us or find out more about Beachwood please click here.
Take a tour of Beachwood: