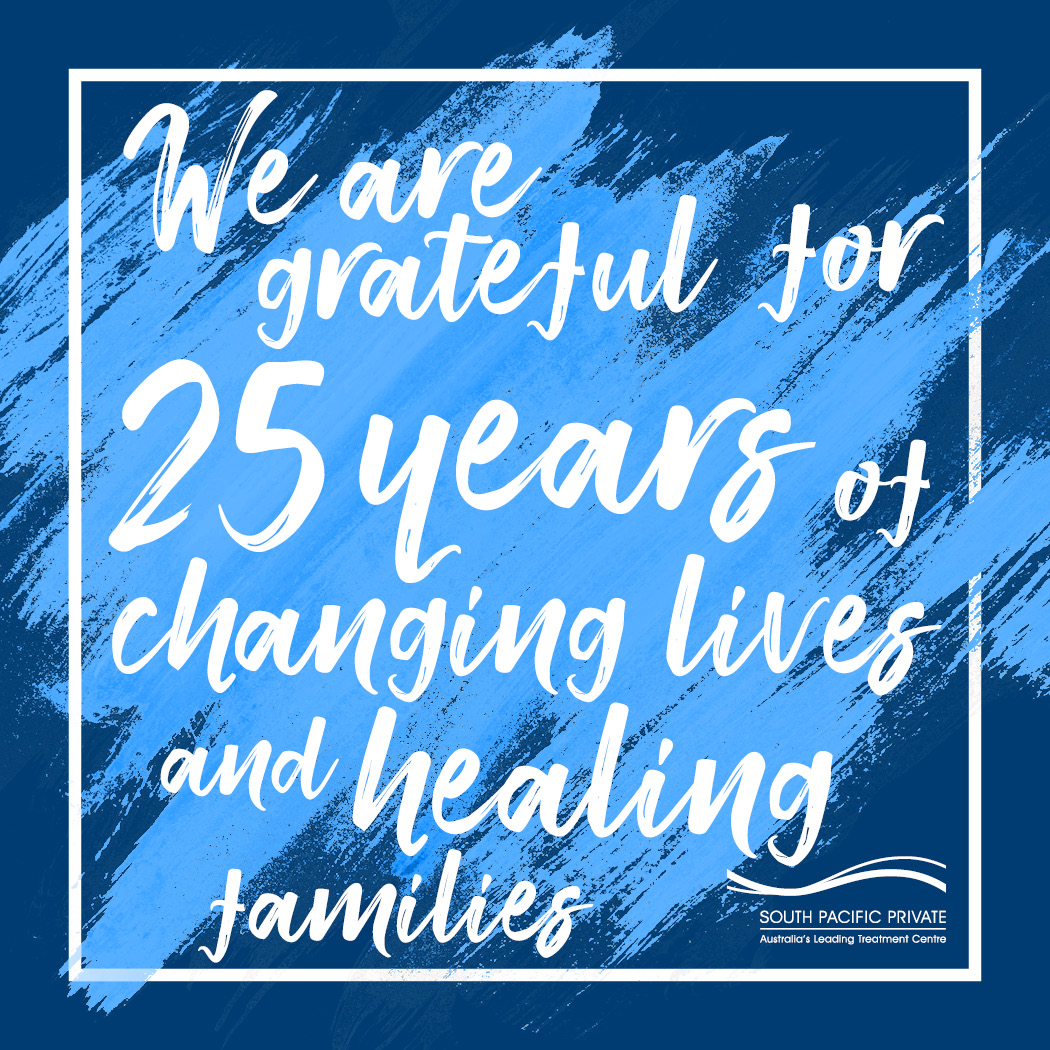 11 Jul

Recognising patients in Crisis and SPP's Point of Difference

Recognising patients in Crisis and South Pacific Private's Point of Difference

South Pacific Private recently spoke with one of our valued referrers about their experience working with SPP as an operating GP and member of the college of Psychological medicine. This GP has referred many patients to us over the years and we were interested in learning more about his experience working with us, but also about how he recognizes a patient who is in crisis and who might be appropriate for treatment at SPP.

You have had a long association with SPP – could you tell us about one or two of the patients that you have sent to SPP that gave you the confidence that we really could help your patients when they are in crisis?

I would be happy to share two different case studies with you to highlight the differentiation of what the SPP treatment plan offers.

Case study A:

John presented with a diagnosis of anxiety and depression with lots of early family of origin traumas and lots of shame. John was very emotionally shut off and had a compensatory sex addition. The sex addition precipitated his admission.

John felt a connection with his group facilitator in early stages of his treatment plan as early normalization of his presenting problem in group therapy really help with his feelings of isolation. He felt a strong sense of community and his fears were really alleviated through both group and family therapy. His experience of the family program was really powerful. John's fears about admitting were also alleviated really early.

Case Study B:

Jane presented with a diagnosis of anxiety and depression and had been through a number of facilities before SPP. She presented with a diagnosis of alcoholism in the face of the depression with long-standing loneliness issues.  Jane protected herself with profound cynicism. Jane's experience at SPP enabled her to address this cynicism and she commented about how thankful she was to SPP staff for pushing her and for not allowing this cynicism to get in the way of her treatment.

The authenticity and honesty of staff was also critical and valuable. The time that was taken to explain to Fran the narrative of her life in a coherent way was really powerful. It helped the admission to 'make sense' to Jane and for her to break away from the way she had contextualized herself to that point.

Her sense of belonging at SPP was really transformational and the follow-up process was also incredibly valuable for her.

I believe that they key message that is critical for patients is about the experience they will have when they walk through the door. Informed patients want to know what will happen and about the model. I genuinely believe that GPs could benefit from finding out about the SPP model and being mindful of this information sharing with clients who are facing crisis.

What do you think are the benefits for your patients of taking time out to address with an inpatient stay in a treatment centre such as SPP?

I see real value in the opportunity for patients to remove themselves from their current situation that is triggering or supporting their addiction. This is a chance to break the pattern of avoidance and disruption and the idea of offering people that time out is essential.

In my experience inpatient treatment also enables a much richer sense of who they are and how they came to be there. It provides a richer personal narrative for patients and can often be an epiphany for them. Everything starts to make sense in an environment without blame or shame and they stop viewing themselves in terms of simplistic language or labels such as 'another depressed person.' They are provided with a tailored and clinical proven toolkit that helps them to break down and contextualize their own story.

What do you consider the points of difference about the SPP approach to the treatment of mental illness and addictions?

The non-hierarchical approach of SPP is of great value. However, what really helps you to stand apart is the experience of your collegiate of therapists. The therapists have a level of autonomy that is appropriately handled and supervised at SPP that is possibly unique amongst service providers and clients respond to that rapidly. The strength of SPP is the democratic, honest, authentic approach to understanding mental health as well as the use of self by their very skilled therapists. What really matters are the individuals and their narratives and this is something that SPP handles authentically and with great integrity.

What are the presenting problems that you would see in your practice that indicate that a patient is in crisis?

Its critical to have early recognition of a patient as they reveal their gradual understand (and I seek it out) of what really sits behind their anxiety or depression. Depression is a really easy label to apply and many practitioners have naivety about the application of this term and its treatment. Being mindful of a person's life story is really important as it helps to recognise crisis early and to intervene appropriately. My preference is to give patients plenty of information early so that they understand their options; SPP being one of them. It's important to prepare them. They need to recognise their options. I always invite them to familiarize themselves with SPP, to visit, to make content, to touch base with SPP along with the support of a family member and to read the relevant information about their treatment modality.

The key is that they feel safe. Their first impression of walking into SPP's reception and whether it feels 'safe' has huge impact on their decision to admit there. Many of them will have never set foot inside a psychiatric hospital and will have preconceptions about what it means to be a patient there and so how 'safe' they feel regardless of the notions surrounding a psychiatric facility is critical.

Do you have any hints about what other GP's and health professionals can do to improve their ability to recognise a patient in crisis?

As a health care professional you need to recognise if someone is getting more involved in their behaviour; more disorganized, more fearful, more panicked, experiencing more conflict, not going to work, and impacting close family members and relationships more.  Some clients have an awareness that they need to break this cycle, but this is dependent entirely on the individual.

There are many challenges in supporting individuals into treatment – how do you support people around their anxiousness about getting help?

Lack of motivation and shame…

I think it's vital to introduce patients to other clients who have attended South Pacific Private. I take an 'alumni approach' and ask my past clients to be alumni references to new potential inpatients at SPP. I work with this network frequently and have never yet had a past client who wasn't happy to be this reference. It's a fantastic way to normalize the process and the experience for people.

I genuinely believe its important to focus on the chance that they have to learn how they came to this point, the opportunity they have to become healthy, and how much they will take from this experience that will benefit them.

Denial about the seriousness of the problems

Denial is fear driven so you need to inform, inform and inform. You need to help them to understand their fears and put it to them…"what's the worst thing that can happen if you go"

Financial barriers

GPS need to understand that they can make contact early with SPP through their intake department and discuss financial viability and any questions they have relating to health funds and financial arrangements immediately. I often call SPP directly and hand the phone to the patient or the patient's family for immediate discussion. This is a great and valuable shortcut. It's also important to know that SPP has contracts with most of the health funds nationally and are happy to talk through options transparently with patients.

You are passionate about the work you do – can you tell us about the development of that interest?

It's indescribable. People's lives change in a way that's hard to put down on paper. It really is about the satisfaction of 'making a difference'. It's a very powerful thing to witness helping people re-build their lives and relationships.

About South Pacific Private

South Pacific Private is Australia's leading mental health and addiction treatment facility offering inpatient and day programs to treat anxiety disorders, mood disorders, post-traumatic stress disorder, behavioral addictions, alcohol addiction and substance abuse.

Treatment at South Pacific Private offers the best possibility of recovery through its multidisciplinary, tailored programs which are designed to meet the individual needs of clients. South Pacific Private's Consumer and Carer Advisory Committee comprises of past patients who are involved in, and advises on, issues that relate to both clients and their carers or family members.

Refer a patient here or call 1800 063 332 to connect with our Client Care Team.