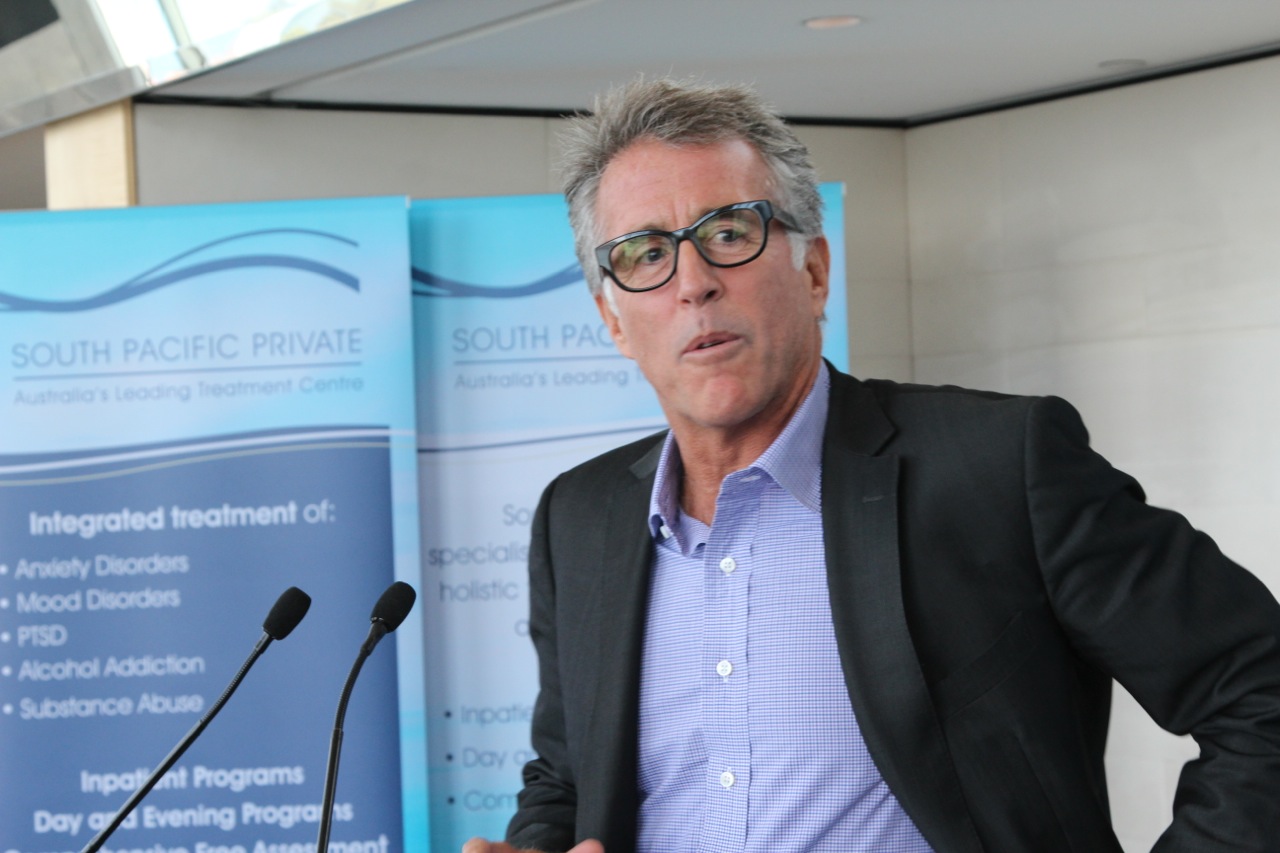 06 Sep

In Memory of Christopher Kennedy Lawford

Author and actor Christopher Kennedy Lawford, nephew to John, F Kennedy and passionate and dedicated voice of the Recovery moment, has died.

It is confirmed that Mr. Lawford died of a heart attack Tuesday in Vancouver, Canada, his cousin, former US Representative Patrick J. Kennedy, told The Associated Press. He was 63.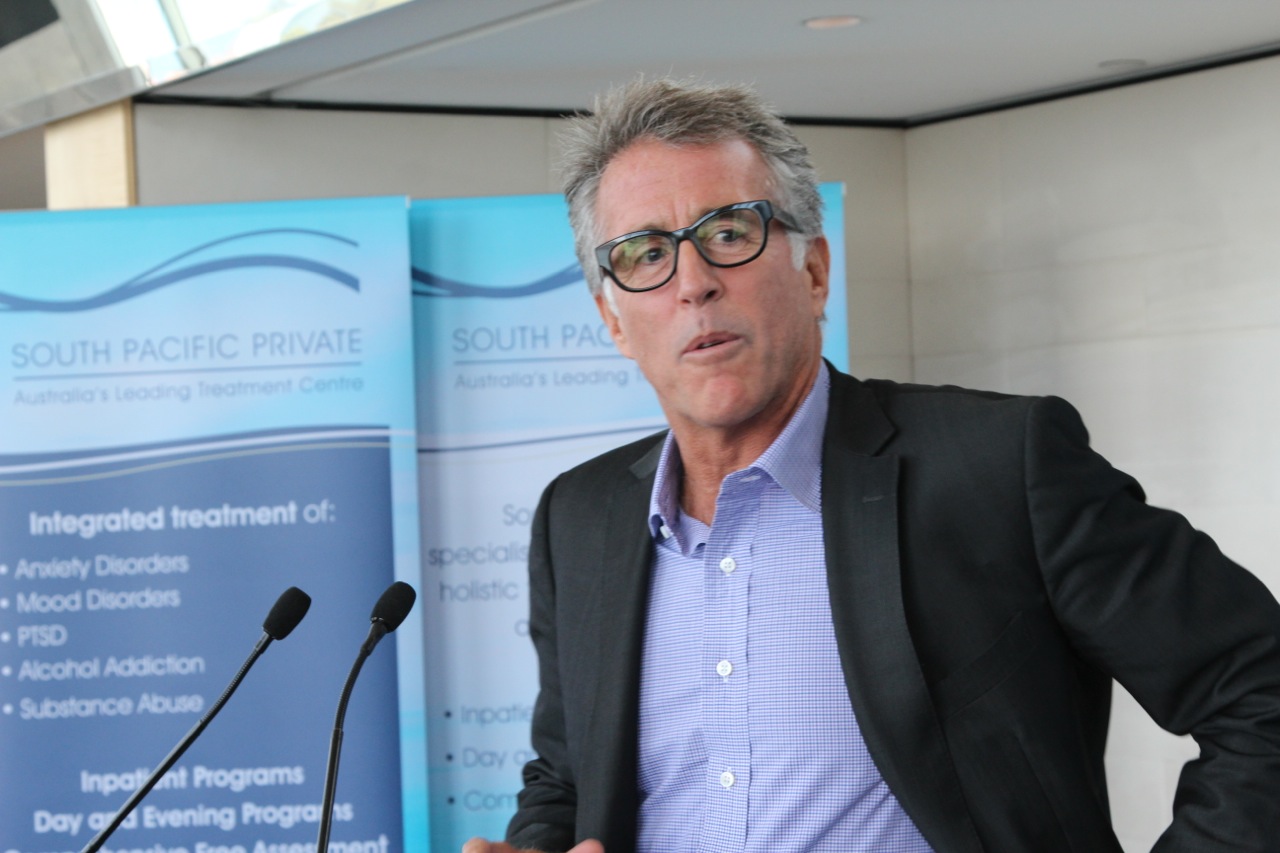 In recovery for more than 30 years, he campaigned tirelessly on behalf of the recovery community in both the public and private sectors.  He also worked with the United Nations, the Canadian Center on Substance Abuse, The White House Office on National Drug Control Policy, and the World Health Organization.  In 2009, California Gov. Arnold Schwarzenegger appointed him to the California Public Health Advisory Committee and in 2011, Christopher was named Goodwill Ambassador for the United Nations Office on Drugs & Crime to promote activities supporting drug treatment, care, and recovery. 
In 2012 and again in 2016, he visited Australia where he spent time with South Pacific Private's Co-Founder and Owner, Lorraine Wood. She says of him, "Christopher was a shining star in the Recovery Movement. He worked tirelessly to support those in Recovery and dedicated his life to helping others find the transformation he himself found from addiction to Recovery. He was a dear friend to South Pacific Private and he is in our thoughts today. We are saddened and shocked and our thoughts are with his family."
As the ambassador for South Pacific Private's launch event in 2016, Christopher delighted and inspired an audience of health professionals with his authentic and, at times, confronting personal story.
"I was given wealth, power and fame when I drew my first breath," Lawford shared. His life with drugs began with LSD while at boarding school at age 14. In the years before he had experienced the assassinations of his two uncles and his parents' divorce in 1966.
With his family history of trauma and substance abuse, Lawford descended into deeper substance abuse in the drug-heavy culture of 1970s Hollywood before finding Recovery at the age of 30.
Speaking candidly about his Recovery at South Pacific Private's event, he stated, "From the moment I understood what my problem was, I was looking for the solution. And that fact that it took someone like me who had all of the resources and all of the desire to get better as long as it did, reflects the immense challenge facing anyone with the will and the courage to take on the 800 pound gorilla of addiction."
His life's work became helping others recover. He wanted them to have the opportunity to find the same 'window' to Recovery that he had. Christopher's philosophy was that in life there come windows of opportunity. These 'windows' offer an opportunity for profound change. He observed that we've all had those moments and anyone can look back and reflect on them and the choices you had in those moments.
In 2016 he underpinned the importance of this belief when he presented as South Pacific Private's guest speaker, 'Recovery is a window of opportunity. It's really hard to get off the wheel of addiction. You can be killing yourself and wanting it so much (Recovery) but still not get off that wheel. And then a moment will present itself to you and we have a fleeting moment in which change becomes possible or a reality. In that moment you can embrace the possibility of recovery and change. That's what happened to me.'
He continued, 'As a recovering addict, I know that I never want to go back into that world. If I go back into that world how do I know that it won't be another 20 years before one of those windows opens up to me again? So my point is, do you want to risk that? That's the best relapse prevention I have ever known. A continuing program of recovery is essential and that's what South Pacific Private can offer. You have to be diligent in your recovery and you need a continuing program of recovery.
Christopher's legacy is Recovery. He dedicated his life to it and spoke passionately internationally on mental health and addiction. Lawford authored several books on addiction and recovery. He was the author of three New York Times best-selling books, Symptoms of Withdrawal: A Memoir of Snapshots and Redemption (2005), Moments of Clarity (2009) and Recover to Live (2013).  He also published Healing Hepatitis C (2009) and What Addicts Know (2014). In October 2016 Mr. Lawford released his final book 'When Your Partner has an Addiction.
South Pacific Private and Christopher shared a long legacy of friendship and mutual respect. South Pacific Private's vision for Recovery is to change lives and heal families. Families are at the heart of every story about addiction, just as Christopher's was. He was honest and genuine about the impact that his own family legacy had upon him and was firm in his belief that "You just have to keep talking about it and little by little those barriers come down. Keep talking. Keep confronting it.
It's a family problem. It's a social problem. It robs society of so much….it robs us of our young people, of our families, of our husbands and our wives. If we think about it in those terms – it becomes easier to de-stigmatise it as it becomes real and easier to engage with and not about the 'other' the addict.
People need to be proud to say I am in recovery. I have worth. There is no shame in being in recovery."
South Pacific Private is proud to have known Christopher and to have had the opportunity to work so closely with him over the years. In this article we honour the man, his life and his legacy. It is our sincerest wish that Christopher's legacy of integrity and authenticity in Recovery live on and that his experience and passion continue to offer hope and to inspire others who are out there, today, facing the same challenges he once did.
Watch Christopher's presentation at our event from 2016 in full here. 
Christopher Kennedy Lawford Addresses Mental Health, Addiction and Recovery from SouthPacificPrivate on Vimeo.