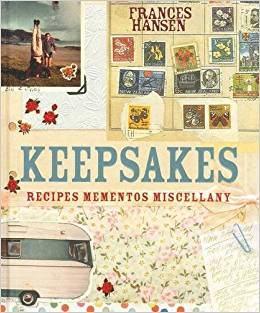 11 Jul

Recipe for Recovery: Chicken and Barley Soup

RECIPES FOR RECOVERY 

In order to maintain a healthy recovery from an addiction you must pay attention to several things including your emotional, mental, and physical health; this includes your nutritional intake. By eating healthily, you are giving your body the essential vitamins and minerals that it requires.

Most people in recovery aren't thinking about eating well in their early days of sobriety, which is why at South Pacific Private we ensure that nutritional balance and healthy nourishment are an essential part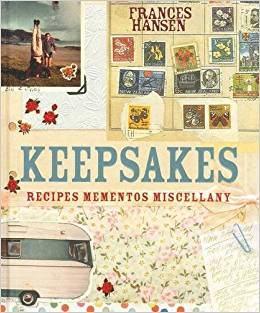 of the treatment at the hospital.
Claire Barber, CEO at South Pacific Private recently commented "The food provided for clients at South Pacific Private is nutritionally balanced and carefully prepared, taking into account all dietary needs. We often receive compliments from clients regarding the quality of the food. We are committed to ensuring that they receive the best all-around care including moderate exercise in the form of beach walks and yoga as well as healthy food designed to help their bodies to begin to recover. We believe investment in physical as well as mental health is crucial on the path to well-being and Recovery."
The Wood family founded South Pacific Private 25 years ago and since that time have been committed to the Recovery of their clients and their client's families. South Pacific Private approaches Recovery from a holistic viewpoint combining therapy with educational lectures, mindfulness and well-being. We have been smoke-free since 2008 and sugar free since 2016.
Several members of the Wood Family, including Fleur Wood and Frances Hansen, are published authors and have created beautiful recipe books which contain lovely, hearty recipes. The Wood family wanted to share some of these recipes with you as a support for your ongoing Recovery but also as simply beautiful nourishing food choices for your everyday. Eating well and having a balanced, mindful approach to nutrition is as important at the point of detox and throughout early Recovery, as it is for a long-term sustainable healthy relationship with food.
Our recently launched blog series, Recipes for Recovery, can be found on our website here www.southpacificprivate.com.au/media where a range of recipes are available for different dietary needs and for different seasons. All of the recipes included are from the Wood family and are aimed at supporting Recovery but also healthy eating generally.
The recipe we have shared below is from Frances Hansen, director at South Pacific Private and is from her featured recipe book, ''Keepsakes, Mementos and Miscellany" which is available for purchase on Amazon.
Chicken and Barley Soup – A Winter Warmer
INGREDIENTS:
30g butter
1 tbsp olive oil
2 leeks thinly sliced
2 large shallots, thinly sliced
3 sprigs thyme
1 bay leaf
10 black peppercorns
1.8kg organic chicken, quartered
½ cup pearl barley
2 carrots peeled and cut into 1cm thick slices
1 swede peeled and cut into 1cm thick slices
50g green beans, trimmed and cut into 2cm lengths
Salt and pepper to taste
METHOD:
Heat the butter and olive oil in a large heavy-based saucepan over medium heat. Sauté the leek and shallot for 3 minutes or until softened. Add the thyme, bay leaf and peppercorns and sauté for 1 minute.
Add the chicken pieces to the pan, then cover with 2 litres of water and simmer over medium heat, partially covered, for 1 hour. Remove the chicken from the broth and set aside to cool slightly.
Meanwhile, place the barley in a saucepan, cover with water and bring to the boil. Boil for 10 minutes or until the barley is slightly softened. Drain and set aside.
Shred the chicken into small pieces, discarding the skin and bones. Return the chicken to the broth and add the carrot, swede and barley.
Bring to the boil and simmer for 20 minutes, then add the beans and cook for 10 minutes more. Add a little boiling water if the soup is too thick. Season to taste with salt and pepper, and serve.
We would love to hear from you if you cook this recipe – please feel free to share photos on your Instagram and tag us #southpacificprivate
South Pacific Private is here if you need support around your Recovery or if you or a loved one are struggling with depression, anxiety, addictions, PTSD and trauma. You can call us 24/7 on freecall 1800 063 332 for a confidential and supportive chat.